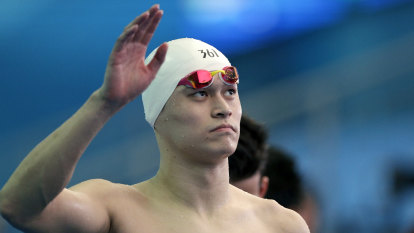 Banned swimmer Sun Yang will face another CAS hearing but it's unlikely the verdict will be left hanging in time for him to swim at the Tokyo Olympics.

Should brilliant teenage backstroker Kaylee McKeown deliver on her immense talent in Tokyo, the memory of her late father, Sholto, will be her guiding light.

The embattled swimmer says she needs urgent funds for her legal battle as she faces another CAS hearing in the hope of avoiding a four-year doping ban.

Video
Australian swimmer Shayna Jack appeals for financial help in her appeal against a 4-year doping ban.