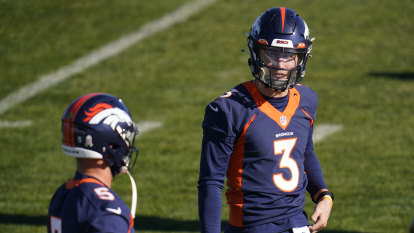 The Denver Broncos will not have a quarterback on their roster on Monday (AEDT) when they take on the New Orleans Saints.
by

Steve Gardner

and

Jarrett Bell
Colin Kaepernick has not had any job offers despite injuries to starting quarterbacks this season, although the former 49er let NFL teams know he is available.

Australian punter Jordan Berry is back with the Pittsburgh Steelers, less than two months after being cut to make room for another player.
The NFL season has never been so imperiled. Yet it and college football plow ahead, proclaiming continued confidence in the protocols and safeguards they have in place.