Nick Kyrgios put on a show in the first round against a qualifier and won. Against the second seed things were altogether different.
The remarkable numbers behind Glenn Maxwell's star turn show how he built such an impressive innings.
It is the first time the star all-rounder has been left out of an Australian side in more than a decade when fit.
Advertisement
Ash Barty has mastered the art of giving nothing away. Which isn't necessarily a bad thing.

Brash, audacious, playful: Kyrgios' refusal to take the sport too seriously is not disrespecting the game. In fact, the opposite is true.

Ashleigh Barty is carrying Australia's hopes at Melbourne Park, but she's made a low-key beginning.

Marco Tilio and Joel King could make their Socceroos debuts in the must-win games against Vietnam and Oman.
The Asian Cup is here, and it's time to shift from what Tony Gustavsson calls "preparation mode" to "tournament mode". After a tough 2021, are the Matildas ready to flick the switch?
The All Stars game will develop the Generation Next Indigenous coaches as the NRL assured players involved this year would be returned safely to their clubs.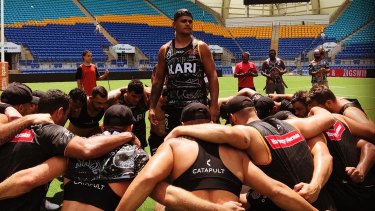 Club boss have expressed concerns about releasing players for the All Stars game and will seek detail from the NRL about their COVID protocols on Friday.
The England Roses led at every point throughout the match but were pipped by the Diamonds in the final quarter.
The Waratahs will set up camp in Sydney's inner-west in their final season as a nomadic side.
Advertisement