Queensland will reopen its borders on July 10, but not to Victorians
Queensland will reopen its borders on July 10, but travel from Victoria will remain restricted.
Premier Annastacia Palaszczuk said anyone who had travelled from Victoria, including Queensland residents, would be prevented from entering the state unless they quarantined at a hotel at their own expense.
"We cannot risk removing our border restrictions for those people coming from areas in Victoria right now," she said.
"The government will open the borders to other states from Friday, July 10, provided travellers complete a border declaration stating they have not been to local government areas in Victoria in the previous 14 days."
From midnight on Friday anyone entering Queensland from Victoria will have to pay for their own hotel quarantine.
The only people who will be exempt from mandatory quarantine are essential workers, meaning residents who have travelled south for compassionate reasons will have to cough up $200 for each day of their fortnight's stay.
Ms Palaszczuk said removing border restrictions for people coming from areas in Victoria "would jeopardise everything we have all sacrificed so much to achieve and could be catastrophic to our entire economy".
"From Friday, anyone travelling from Victoria will not be permitted to cross the Queensland border and if they do they will have to quarantine at a hotel at their own expense."
Police will remain stationed at the state's borders and at airports to check statutory declarations of those coming into the state. Those who lie about visiting Victoria face a $4000 fine.
"Can I urge all Queenslanders - please do not go to Victoria, stay in Queensland," Ms Palaszczuk said.
"We now have the crossover of New South Wales and Victoria school holidays.
"Our concern is people from New South Wales going into Victoria and then choosing to come to Queensland."
A spike of virus cases in Victoria had many Queenslanders spooked about pulling down border blockades and potentially exposing the state to a second wave.
Victoria has detected 139 new cases in the past two days including a further 64 on Tuesday, while Queensland has recorded nine cases since the start of June.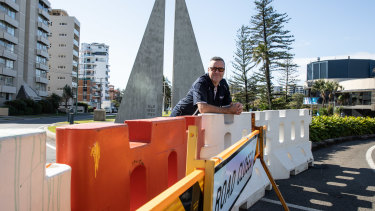 NSW, the ACT and Victoria have kept their borders open throughout the pandemic.
The Northern Territory was set to open its borders on July 17 and Tasmania on July 24.
Western Australia shelved its August 8 reopening date and South Australia has scrapped its plan to lift remaining border restrictions on July 20, due to the outbreak in Victoria.
"We have said all along that we would take sensible, measured steps to easing restrictions for Queenslanders and that's exactly what we're doing," Ms Palaszczuk said.
"If there is an outbreak in any state, we reserve the right to review the border again."
After months of pressuring the government to reopen the state, Opposition Leader Deb Frecklington said she welcomed the announcement.
"I welcome the decision today because it ends weeks of uncertainty and indecision from the Queensland Premier," she said.
"We know about the terrible impacts the border closures have had on Queensland families and Queensland businesses.
"I say to Queenslanders, go out and buy your mates a beer this weekend for all of the good work you have done to smash the curve."
Queensland's borders were closed on health advice in March, for the first time in more than 100 years.
The previous time the state restricted its borders was in 1918, during the Spanish flu pandemic.
Lydia Lynch is Queensland political reporter for the Brisbane Times