A sentenced Perth inmate has been accused of conspiring to stage an armed prison break.
Robert Edhouse, 24, is accused of communicating with accomplice Corey Dymock, also 24, via coded messages to devise an escape plan involving smuggling guns into Casuarina Prison.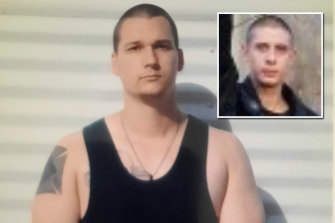 WA Police searched Edhouse's cell and Dymock's Huntingdale house on Thursday after intercepting the communications, which allegedly began in October 2020.
"Items of interest to the investigation were seized," a police spokesperson said.
Both men have been charged with conspiracy to commit an indictable offence and appeared briefly in Perth Magistrates Court on Friday.
Edhouse refused to confirm his name when asked by Magistrate Thomas Hall, while Mr Dymock spoke only to confirm he understood the charge "to an extent".
WA Police state security investigation group officer in charge, Sean Bell, said police moved quickly to disrupt the plan.
"Given the network of associates the two accused men have, which includes outlaw motorcycle gangs and members of right-wing extremist groups, there was a real risk there would be an attempt to execute the escape plan," he said.
"As a result of our investigation and disruption, no actual risk to the community eventuated."
The matter was adjourned to March 12.
Heather McNeill is a senior journalist at WAtoday.
Marta is an award-winning photographer and journalist with a focus on social justice issues and local government.