Police body-worn cameras have captured the moment an alleged drunk driver sped through a COVID-19 regional checkpoint, narrowly missing several workers.
Jasmine Jones, 26, is accused of being behind the wheel of a stolen Ford Falcon as it flew down the wrong side of Toodyay Road at 6.15pm Wednesday, reaching speeds of up to 60 kilometres per hour as it drove through a COVID vehicle inspection point in Morangup.
The checkpoint is at the border between Perth and the Wheatbelt, with Perth and Peel residents banned from travelling to WA's other regions while the state remains under restrictions from a recent community case of coronavirus.
WA Police, in a statement, said the vehicle had been spotted speeding around three kilometres before the checkpoint.
"Police conducted a U-turn intending to intercept the vehicle, however, due to the high speed of the vehicle police were unable to make contact," it read.
"It will be alleged the driver continued at excessive speed along Toodyay Road before ploughing through the checkpoint on the wrong side of the road, narrowly avoiding checkpoint staff."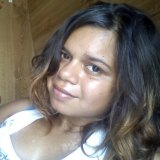 At the time of the incident, approximately 11 people were at the checkpoint, including police, Australian Defence Force officers and members of the public.
Ms Jones and her passenger, her 27-year-old uncle, Terry Windie, were arrested a short time later after the vehicle crashed into a metal roadside safety barrier.
Ms Jones, from Goomalling, has been charged with stealing a motor vehicle and driving recklessly, stealing, no authority to drive, drink driving, failing to comply with a direction and failing to stop.
Mr Windie, from Northam, was also charged with stealing the motor vehicle and pleaded guilty in Perth Magistrates Court on Thursday.
He said he was drunk when he stole the car from a Northam property shortly before the crash.
He was sentenced to eight months community service and ordered to pay half of the damage bill for the stolen vehicle, worth $6,500.
Ms Jones has been remanded in custody, to appear in court again in March.
Heather McNeill is a senior journalist at WAtoday.