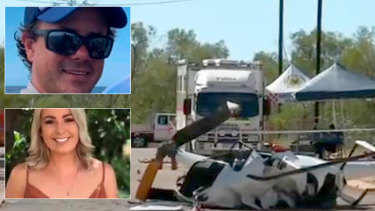 The helicopter crashed just moments after take-off. Investigators think a mechanical error may be to blame.
Advertisement
Former City of Perth councillors and staff have been referred to law enforcement authorities over suspected criminal offences by a long-running inquiry into the dysfunctional council.
A long-serving Labor MP has slammed her party's preselection process which was seen her become a "victim" of a "cynical factional exercise".

by

Hamish Hastie

and

Nathan Hondros
Popular in Western Australia
Advertisement