This was published 9 months ago
The Good Weekend Quiz: May 2
1. Which Melbourne artist was known for his paintings of suburbia?
2. The word "quarantine" comes from the Italian phrase for what number of days?
3. Do tortoises mainly live on land or water?
4. In what state or territory is the Tarkine?
5. Ben Forster, Tim Minchin and Melanie C starred in which rock opera released free on YouTube at Easter?
6. And what role did Tim Minchin play?
7. Writer Mary Gilmore appears on which Australian banknote?
8. Starting with "A", which star system is closest to the sun?
9. In a CT scan, what does "CT" stand for?
10. On which hill was the Eureka flag first hoisted in 1854?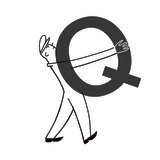 11. More Myself is the 2020 autobiography of which award-winning singer-songwriter?
12. Did zombies in horror movies get their name from Japanese, Haitian or Javanese folklore?
13. Which explorer circumnavigated Australia with a cat called Trim?
14. What type of instrument is the Russian balalaika?
15. Alfred E. Neuman is the mascot of which satirical US magazine?
16. From the phrase, "to haul yards", what rope is used to hoist a ladder, sail or flag?
17. Sturt's desert pea is the floral emblem of which Australian state?
18. Camelot is a castle and court associated with which legendary king?
19. In which country is the city of Shiraz?
20. The classical Greek sculpture, the Discobolus of Myron, depicts … what?
21. Starting with "I", what word describes a period of discontinuity or "gap" in a government?
22. Which native Australian bird is also a 2010 film starring Natalie Portman?
23. "All children, except one, grow up," refers to which fictional character?
24. What sport do the USWNT play?
25. Charli D'Amelio is famous on what social media platform?
Answers
1 Howard Arkley. 2 40 (from quaranta giorni, "40 days"). 3 Land. 4 Tasmania. 5 Jesus Christ Superstar: Live Arena Tour (2012). 6 Judas Iscariot. 7 $10 note. 8 Alpha Centauri. 9 Computed tomography. 10 Bakery Hill (Ballarat, Victoria). 11 Alicia Keys. 12 Haitian folklore. 13 Matthew Flinders (in 1801-03). 14 Stringed (lute). 15 MAD magazine. 16 Halyard. 17 South Australia. 18 King Arthur. 19 Iran. 20 A discus thrower. 21 Interregnum. 22 Black Swan. 23 Peter Pan (created by Scottish novelist and playwright J. M. Barrie). 24 Soccer (the US women's national soccer team). 25 TikTok.
Fancy yourself a quizmaster? Send us a question; we include one from a reader each week and acknowledge it here. Email: goodweekend@goodweekend.com.au: label it "GW Quiz Entry". This week, question 25 was supplied by reader Gabrielle Coleman of Kingsgrove, NSW.
To read more from Good Weekend magazine, visit our page at The Sydney Morning Herald, The Age and Brisbane Times.