Lockdown lifts if Qld does 'something special'. Experts cannot see it
Despite a more optimistic tone set by Queensland Health authorities on Thursday, experts predicted the state would need to extend its lockdown beyond Sunday to keep a lid on the Brisbane COVID-19 outbreak.
Queensland recorded 16 new locally acquired cases of COVID-19 on Thursday, all of them with links to the Indooroopilly cluster.
That follows 16 cases being linked to the cluster on Wednesday and Tuesday, indicating the virus was still spreading within the cluster, but not spreading to other parts of the community.
Deputy Premier Steven Miles took a positive tone, saying the news was encouraging, and Chief Health Officer Jeannette Young was also upbeat about the figures.
"This is fantastic news, we did not expect to be this far in front of the virus," Dr Young said.
"We have still got a long way to go but we have done really, really well until now, so let's see how we go in the next few days."
Just 24 hours before, Dr Young had given a much more grim prediction of the state's chances of getting out of lockdown on Sunday, saying even with falling case numbers it was unlikely.
"If we don't do something really, really, really special in Queensland, we'll be extending the lockdown," she said on Wednesday.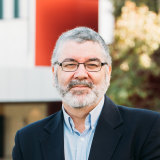 Griffith University infectious disease expert Nigel McMillan said he did not believe that special something was occurring, and said south-east Queensland was on track for a longer lockdown.
"It might be an extra three days rather than a week like some were predicting, but if the numbers go up we won't see that lockdown end [on Sunday]," Professor McMillan said.
"You'd want the number [of new cases] on Friday to be fewer than 16, certainly it would be nice if it was below 10, to get to a point where you were comfortable starting to lift that lockdown."
Dr Young stressed that the lockdown would not simply lift on Sunday if case numbers were deemed acceptable, and there would instead be a staged lifting of restrictions.
"If we get out of this on Sunday, it will be the quickest response to any significant cluster anywhere," she said.
"That would be extremely special to be able to do that on Sunday and I am hopeful we can."
There are now 79 cases with direct links in the Indooroopilly cluster, with well over half of those children, as the virus spread through half a dozen schools in inner Brisbane, with over 300 exposure sites listed on the current contact tracing list.
Of the new cases on Thursday, three were students at Ironside State School, while nine were household contacts linked to the school.
Of the remaining cases, there was one teacher, two students and one household contact linked to Brisbane Grammar.
"The thing that makes the numbers more positive than they otherwise might be is that 11 of the 16 were in isolation the whole time they were infectious, and that the numbers haven't grown," Professor McMillan said.
"We're looking like we are starting to get a handle on [the current outbreak] and that's because we took early action and got on top of it quite quickly."
Eight of Thursday's cases were aged 19 or under, meaning 52 of the cluster's 79 cases are children or youths, Queensland Health has confirmed.
More than 9,500 people are contacts associated with the cluster, with more than 7,700 in home quarantine.
After over 51,000 coronavirus tests were performed on Tuesday into Wednesday, Queensland set a record for a second day in a row, with 52,351 tests performed in the 24 hours to Thursday.