Opinion
McKenzie, Dutton put democracy at risk with actions that reek of playing politics with public money
On Friday, the Commonwealth Auditor-General, Grant Hehir, gave evidence to the Public Accounts and Audit Committee of Parliament that the government's $6.4 million cut in his budget would mean reduced audits. This was not regrettable news to the Morrison government.
Among its members are MPs who appear to have shown a level of disregard for what were once accepted standards of accountability and probity that can only be described as brazen.
For example, Senator Bridget McKenzie, former sports minister, gave evidence the previous Friday to the Senate committee investigating the sports rorts affair. She took full responsibility for her staff and her own actions in managing the Community Sports Infrastructure Grants Fund. And she was proud of her achievements.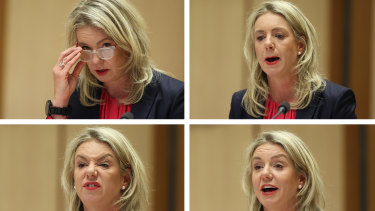 McKenzie did not acknowledge that she had, in the view of legal experts, no legal powers to do what she did. There was no reference to her having stripped 300 grants off more meritorious applicants so she could, in the judgment of the Audit Office, advantage marginal seats. Her only blemish was to forget to declare membership of sports bodies.