This was published 5 months ago
Next time lucky for Israeli businessman's (re)launch into Sydney society
Last week Emerald City revealed Sydney publicist Sally Burleigh was chasing Danish-Israeli model Lee Levi and her fiance, Israeli businessman Eitan Neishlos, for payment for "launching" them into Sydney's social scene. Sister column Private Sydney reported on Saturday the dispute had been settled.
The stoush stemmed from the Welcome to Sydney party Burleigh staged for Neishlos and Levi at the Opera House in January, to which the city's who's who were invited.
However, Emerald City is told that wasn't Neishlos' first attempt to break into Sydney society. In fact, the Israeli businessman hosted a seven-day extravaganza in 2016 to announce his then arrival in the harbour city.
Former friends say celebrities and entertainment were flown in from across the globe for a no-expense-spared party. DJ Havana Brown was paid an estimated $40,000 to spin the tunes aboard Ghost II superyacht.
According to one guest, Neishlos even flew Israeli model and lawyer Liya Chazen out first-class ahead of the New Year's Eve festivities. But she changed her mind about attending after meeting Sydney hospitality hunk Julian Tobias on Bondi Beach the day of the party. Another pal says Neishlos has been known to hire security to follow him around from place to place, using his Double Bay personal trainer Sam Karam as his bodyguard.
Neishlos did not respond to requests for comment.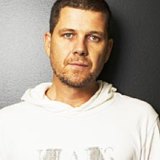 The muso, his ex-lover and new squeeze all in the neighbourhood
Bondi is a small neighbourhood, especially when your ex lives a stone's throw away from your new girlfriend. Emerald City is told Canadian model Anna Feller has secretly been dating Modular records founder Steve 'Pav' Pavlovic.
The music entrepreneur is the former partner of model, blogger, and general girl about town Tanja Gacic. Gacic, who shares a daughter Coco Valentine with her ex, lives in Bondi, as do Pavlovic and Feller.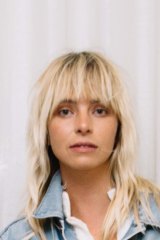 Feller, 31, has been spotted around the beachside suburb on Pavlovic's arm in recent weeks, despite the couple hoping to keep their romance under wraps for the sake of their kids.
Feller is often seen around Bondi with son Banjo while Gacic and Pavlovic keep their daughter far from the spotlight.
Could an awkward run-in be on the cards? Surely it's only a matter of time.
Suspect goods or smear campaign?
Sydney expat Sasha Benz is battling accusations her US-based consignment store, Wyld Blue, is selling counterfeit designer goods. A number of Benz's acquaintances have shown Emerald City Instagram posts that question her products' authenticity.
However the mother-of-two (with a third on the way) swears by the legitimacy of her goods, saying her family has been targeted in an effort to defame her business.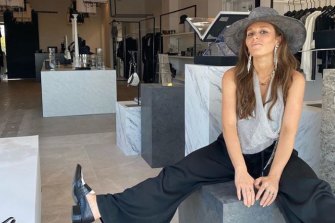 "We have absolute proof of everything we stock in store with countless receipts, cards and authenticity," Benz told Emerald City from her home in Montauk, US, a town in the high-flying East Hamptons.
"The account and its followers has sent threats to me personally and attacking my children which we will not stand for."
Benz says she has engaged lawyers to stop the anonymous Insta account circulating false statements, and she expects it will be taken down soon.
Jesinta Franklin turns scribe
She's flogged Cadbury chocolate, developed an app, and now Jesinta Franklin has added author to her resume. The new mother and former Miss Universe Australia winner has co-authored a children's book called The Grumpy Little Crocodile, in partnership with organic baby-skincare brand Lovekins.
As an advocate for Indigenous rights, Franklin says she wanted to promote the message that our differences are what makes us special. "I was approached about writing the book just after [my daughter] Tullulah was born and I didn't have to think twice," the wife of Swans star Buddy says. "Reading it to Tullulah for the first time as a family was a really special moment."
But it's not been all sunshine and rainbows for the new mum.
The coronavirus pandemic has prevented the Franklins from seeing Jesinta's parents on the Gold Coast and Buddy's family in Western Australia. "At this rate we likely won't get to see Buddy's family until they open the WA borders next year."
But the ever-diplomatic Franklin won't weigh into the border wars, insisting people should abide by WA Premier Mark McGowan and Queensland Premier Annastacia Palaszczuk's edicts.
"I think it's important for the wellbeing of the community to listen to the advice given and to follow it," she says.
Lucy Manly is a reporter and gossip columnist for The Sydney Morning Herald and Sun-Herald.