The best of Good Weekend delivered to your inbox every Saturday morning.
---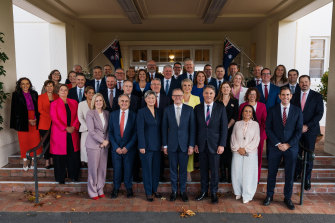 Who are the people who wield power behind the scenes in the Albanese government?

Two key Senate crossbenchers are threatening to vote against government legislation after the Anthony Albanese slashed the number of advisers they will have in the new parliament.
Treasurer Jim Chalmers says inflation will be higher than forecast in the March budget, but believes it should start easing through 2023.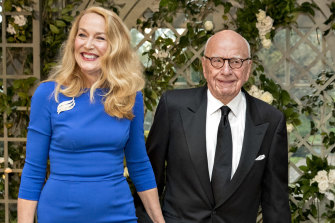 Last week, three news stories broke that are set to prove consequential for the nonagenarian billionaire and his News and Fox media empire.

It's being touted as a major breakthrough that has taken the leading genetic cause of infant death into something that will be screened for and can be treated.
The ACTU Secretary accused the RBA governor of "living in Boomer fantasy land". Industrial relations are back, baby!

Columnist and senior journalist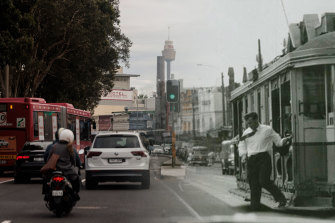 Business groups have backed calls for light rail to replace buses on Oxford Street as lockouts, lockdowns, large shopping centres and heavy traffic get the blame for the busy thoroughfare's ailing nightlife and empty shopfronts.

About one in every 17 homes sold across Greater Sydney during the past year, with home owners in some lifestyle locations particularly keen to cash in on strong price growth.
About $300 million worth of Dine and Discover vouchers are yet to be spent ahead of Thursday, the last chance to use them.

If you don't ask, you don't get. That's how the Sydney Roosters forward got into the NSW squad.
Four distinguished former Wallabies have weighed into the selection debate.
"If football is to be a genuine force for good, the sport needs to take responsibility when human rights are violated."
A Matildas team missing Sam Kerr and an array of stars has crashed to 25-year low in a 7-0 thrashing at the hands of Spain.
It's not too late. Here are some last-minute strategies to cut a looming tax bill, or boost your return.


The TV host and Network 10 hired the defamation silk, surprising other lawyers given what he had said about Wilkinson on morning television last week.
Investment advice to always buy what you know isn't lost on Kidman, who has purchased a fifth apartment in Milsons Point's Latitude building.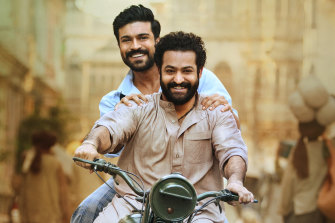 RRR is one of the biggest Indian movies of all time, at home, in Australia, and on Netflix. But there's more it than mad action and effects.
Advertisement

It was a secret that kept Renee McBryde bonded with her mother. But in the end, it would come between them.

The model and singer talks about suffering chemical burns after a fashion shoot, #MeToo, and her new album.
New research found Baby Boomers and the Silent Generation put more weight on traditional values, while Gen Y and Z were more likely to value creativity, innovation, entrepreneurship, achievement and intellectualism.
Willoughby Council voted to close an Out of School Hours centre with just five weeks' notice despite community protest.

A former top-ranking NSW public servant will lead an independent inquiry into the controversial appointment.

William Tyrrell should be spending today celebrating his 11th birthday. 

The 66-year-old from the La Trobe Valley allegedly travelled to Sydney after communicating online with what he believed to be the mother of the child.

Why NSW officials have moved quickly to declare Brad Fittler's future safe as Blues coach, regardless of a potential series loss on Sunday night.

Pat Carrigan was thrust into the Brisbane captaincy well before he was ready. It would be the making of a young leader and rising Origin star.
Albanese led negotiations with the crossbench between 2010 and 2013. Now he's thumbed his nose at the new batch of independents.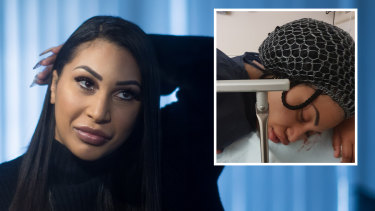 Australia's biggest cosmetic procedures operator is facing two class action investigations after dozens of unhappy patients came forward with disturbing stories.

Investigative journalist and columnist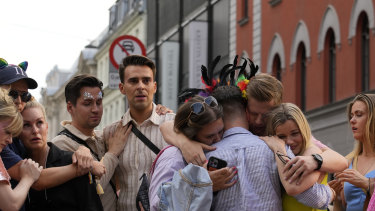 A shooter hit a gay nightclub ahead of Pride celebrations, killing two people and injuring 21. Organisers have been told to cancel Pride events.
Got a news tip?
Share information with our journalists securely and confidentially. Learn more
Advertisement
The auction of an original-condition home surrounded by modern mansions on the waterside attracted three bidders who competed for the block next door six years ago.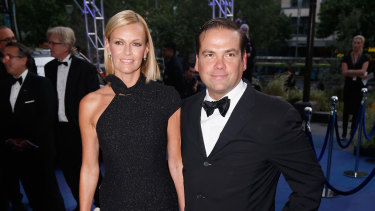 The Point Piper vintage boat shed Lachlan and Sarah Murdoch bought last year for $38.5 million is set for a renovation.
After a year in the headlines, Nadia Bartel is letting her label Henne steal the spotlight. Call her what you like: Bartel is rather select about whom she listens to – now.
For a generation of viewers raised on Married At First Sight and Big Brother "stars", the name Carol Raye probably doesn't mean terribly much. But her legacy helped shape modern TV.
If you don't ask, you don't get. That's how the Sydney Roosters forward got into the NSW squad.

After invoking the spirit of Bodyline ahead of their last tour, Eddie Jones bowled most of the fiery bouncers himself. What's in store six years later?