---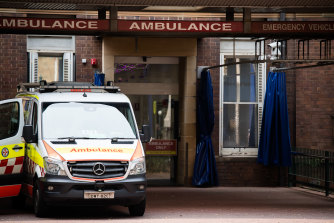 It's believed the death of the baby, from regional NSW, is the youngest COVID fatality recorded in the state.

Thai authorities separated a young girl from her family and locked her in COVID isolation earlier this month. It's one of a number of holiday horror stories some travellers are blaming on Qantas' travelling requirements.
Another big promise by the US president has been torpedoed. What comes next for voting rights reform in America?
At a news conference on Thursday AEDT, Biden indicated Russia could bear a lower cost for an incursion rather than an invasion.
A Conservative member of Parliament said legislators calling for a challenge to Johnson's leadership have faced "intimidation" and urged them to contact the police. 

Probate records shows the late businessman Geoffrey Edelsten left no money to his ex-wives.
Asked to choose between a series of climate policies, a quarter chose the Greens' plan. When narrowed to just the major parties, Labor had the edge in the survey.
Jeremy Grantham, who predicted the tech bubble and financial crisis, said the historic collapse in stocks he predicted a year ago is underway
The remarkable numbers behind Glenn Maxwell's star turn show how he built such an impressive innings.
It is the first time the star all-rounder has been left out of an Australian side in more than a decade when fit.
Nick Kyrgios put on a show in the first round against a qualifier and won. Against the second seed, things were altogether different.

"I'm proud of what I've been able to do, and I've always felt support from the public," the former US Open champion said.
For the second straight match involving the local favourite, his opponent complained afterwards of the disrespectful treatment they were given by hostile fans in the crowd booing and sledging.
A new ranking of top holiday destinations as voted by travellers features a string of Australian cities. Here's how much it costs to turn your vacation into a staycation.

I booked a beachside holiday house - listed at $1200 a night - and was told to BYO almost everything, including toilet paper.
Health experts say the human body's built-in detoxification system, which includes the skin, lungs, liver and digestive tract, is all we need.
Advertisement

Analysis
The Federal Court found the deportation of Novak Djokovic was lawful for two simple reasons.
After a disappointing 2021, Alex de Minaur is making an impression early in 2022. He is leading the nation's men's line-up at the Australian Open.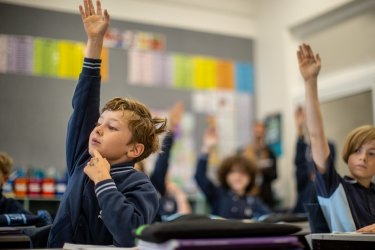 As the wait for NSW's back-to-school plan continues ahead of next week's reopening, teachers and principals worry they are not being given enough time to prepare.
The mother was arrested at the house in Corowa where she was staying with her parents and newborn, but she was later released without charge.

Two million rapid antigen tests could be produced in Australia every week under a pitch to use existing facilities for local manufacturing.

Ten days since the first shots were administered last Monday, 21.7 per cent of eligible younger children in NSW had received a COVID-19 vaccine.
His resignation comes less than two months after an unsuccessful bid to become NSW Police commissioner.

Find every student who achieved a band 6 or E4 in the 2021 HSC.

James Ruse's Abigail Carungay got out of bed at 5.45am not for her HSC marks, but for the camaraderie.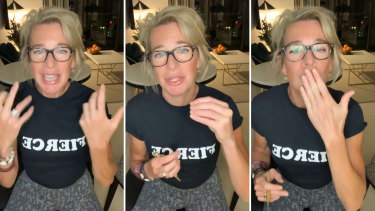 The decision to grant a visa to British far-right commentator Katie Hopkins last year is under investigation by the Australian Human Rights Commission following a complaint by a Muslim advocacy group.
A ship has arrived at Victoria's Port of Hastings to transport the world's first cargo of liquefied hydrogen into an international market.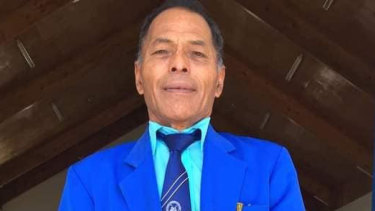 Lisala Folau, who is disabled, was swept out to sea from the small island of Atata.
Got a news tip?
Share information with our journalists securely and confidentially. Learn more
Advertisement
The housing affordability crisis is leaving essential workers – many of whom kept the country going during lockdown – increasingly facing rental stress.
The price of an Italian villa with a Caravaggio masterpiece on the ceiling will be slashed by almost $150 million after it failed to sell.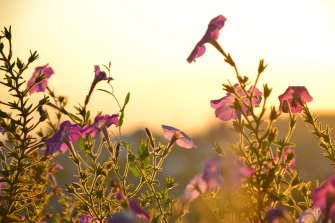 The idea of a night garden goes back to the very earliest gardens designed to wash away the heat of the day through glowing flowers and the sound of water.
The Rebel Theatre, a 196-seat space, will open at the newly refurbished Walsh Bay arts precinct.
Advertisement
Nick Kyrgios put on a show in the first round against a qualifier and won. Against the second seed things were altogether different.

Any hope of seeing Ben Simmons on court this NBA season will likely rest on whether the Philadelphia 76ers trade him before the upcoming trade deadline.