---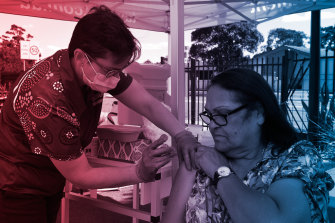 The latest Resolve Political Monitor findings suggest Australia could achieve a 90 per cent vaccine target across the adult population.
Protests are planned around the country on Saturday. The NSW crisis cabinet, meanwhile, met on Friday to discuss possible freedoms that would be granted under the 80 per cent road map to lift restrictions.
The leaders deliberately avoided mentioning China by name, but countering the rising superpower dominated every aspect of the summit.
China accounts for the majority of the global production of the minerals used in crucial technologies - from smartphones and cars to cruise missiles.
It took years to plan how to transport hundreds of animals from Sydney's first zoo to the new Taronga Park facility in 1916.

Frozen out in Europe, feted in Washington, alarming some south-east Asian neighbours: the AUKUS misfire raises questions about Australia's ability to perform on the world stage.

Demand for company board seats has never been higher but getting a slot at one of our biggest corporations isn't easy. Who you know helps.
China's central bank said cryptocurrency-related transactions are illegal and must be banned, sending the strongest signal yet on its determination to crack down on the industry.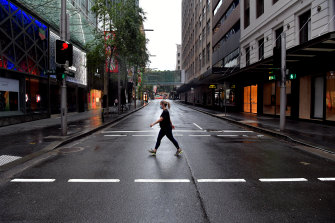 The term CBD is so familiar, so taken-for-granted in our daily lives, you'd think there was no alternative. But working from home is an opportunity to reimagine the modern city.
Columnist, author, architecture critic and essayist
What foreign delights remain in your mind's eye during lockdown? Good Weekend writers reveal their most deeply adored global getaways.

When year 9 students Jack, Darcy and Wesley set up CovidBaseAU, they kept their ages secret because they wanted their site to be taken seriously.
Whether it's missing out on Olympic gold by less than a second, or booting the Wallabies to victory, sporting success can hinge on the finest of margins.

Advertisement
After his side had just made the grand final, Wayne Bennett took aim at Brisbane, saying they did all they could to ensure his move to Souths fell over.

The Papua New Guinean centre has been likened to 'a human wrecking ball'. But he intimately understands the force he creates on the field.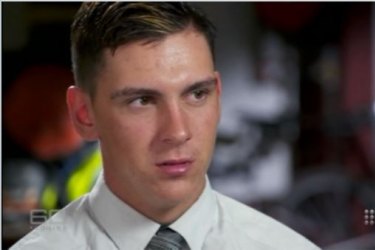 It comes as Tasmanian Premier Peter Gutwein said he would ban comments on some of his Facebook posts due to a High Court ruling making media companies liable.

Within a week of being eligible for parole, officers found disturbing hand-drawn imagery in Michael Holt's jail cell.

NSW Premier Gladys Berejiklian said 56.6 per cent of people aged 16 and over in the state had now been fully vaccinated against the virus.
The mother of George Lin, a 21-year-old student at the University of Sydney, visits his grave every day, she told a Sydney court.

Brett John Callaghan lured the girl from a playground at Thornleigh by offering to charge her phone. He assaulted her at a Dural home and in his car.

Going places – real and imagined – has been a saviour facing incurable cancer, never more so than during the pandemic.
From ancient salt lakes to thermal baths, art deco cinemas to killer biscotti, there's plenty of wonder to rediscover when that 5K radius stretches.
IMF Australia mission chief Harald Finger says given Australia is not using a carbon price to drive down greenhouse gases, it should toughen the rules around industrial emissions.
Graeme Samuel says companies should look wider than the existing networks so that potential leaders are not overlooked for director roles.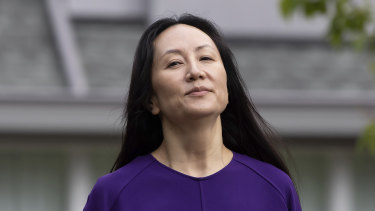 Meng Wanzhou has resolved criminal charges against her as part of a deal with the US Justice Department that could pave the way for her to return to China.
Advertisement
Got a news tip?
Share information with our journalists securely and confidentially. Learn more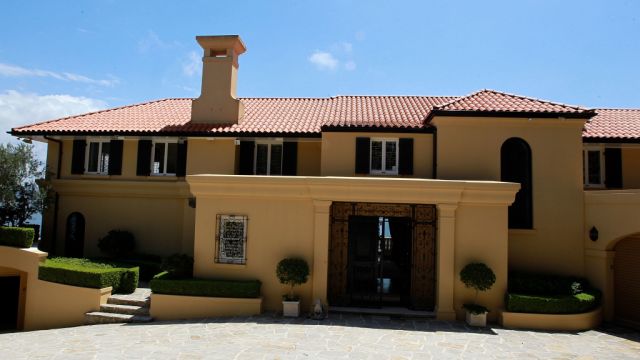 As donkeys were being rounded up on the Mid North Coast bushland property of billionaire Phillip Dong Fang Lee and his wife Xiaobei Shi this week the Federal Court froze the couple's assets as the tax office pursues them for $272 million.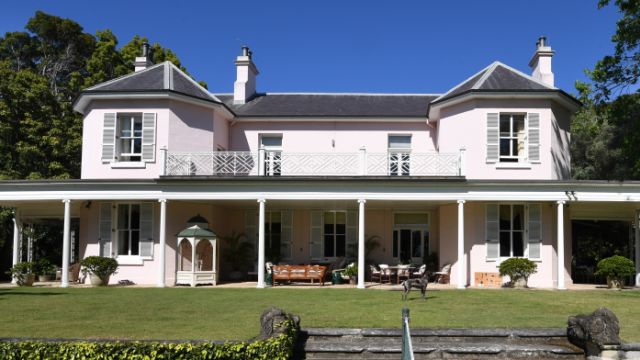 A house in Woollahra sold this week for $45 million, but this is no Victorian terrace. It is Rosemont, widely regarded as the suburb's grandest home.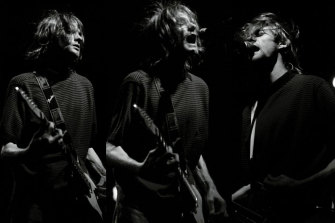 The You Am I frontman recalls supporting Nirvana when they played in Australia after releasing the landmark album.
Co-captain Isaah Yeo is just 26, but has a much wiser head on his shoulders than many of his Penrith teammates.

The salary cap is totally broken, as Melbourne have shown beyond any doubt - and like all the best market manipulations, their strategy is totally legal.

Journalist, author and columnist